We know only too well how much the price of weddings increase year after year and even monthly, it's even enough to make the most frugal people wince. But whilst the more pricey side of weddings falls to the church costs and wedding venues there is plenty of ways to still make sure your wedding wows your guests without making you putting yourself in debt!
Eating and drinking
Having a spare allotted £200-£500 can really go far after picking your wedding venue and food choices. Just this spare money can make big 'wow' effects to your wedding. Serving canapés with your wedding drinks is a fab way of keeping those all-important guests happy before the main meals are served, alternatively save the money for doing your own evening buffet for the other guests – it normally works out cheaper if you cater for your own buffet. Ice-cream stands are also a great, novelty idea and priced at round about £200 – it's perfectly bargainous!
Décor
The choices are endless here, but DIY features heavily. Using old jam jars as vases to hold your flowers and tea lights make for a novel and kitsch table display. Old candelabras from charity shops look great for a vintage theme. Car boot sales can unearth so much – look for old photo frames. These are perfect to add a picture (pref black and white) of the happy couple on each table.
For marquee weddings, try sprinkling some lavender seeds around – not only is it a lovely look but the smell with be amazing.
Make your own bunting! Bunting always looks good
Floral tributes
Try asking your florist to make a bouquet that bride can divide easily into three small pieces to give to the families as a sign of unity.
And of course, silk fake flowers are the way forward – value for money right there! Allowing more time to order, more time to prep and not worrying about what flowers are in season.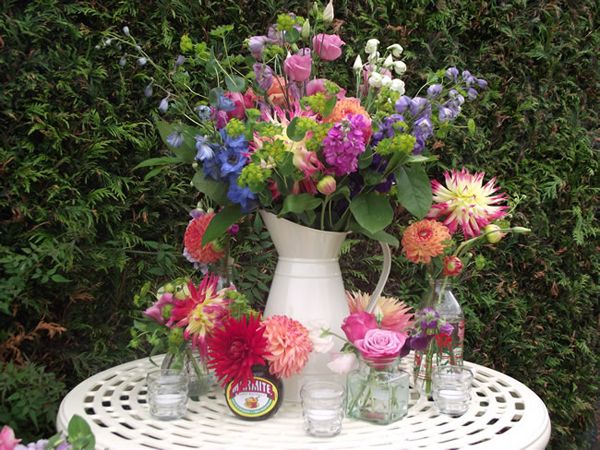 Sweet treat
Having a sweet cart is such a lovely idea but it can be pricey. Why not create your own sweetie table – but some of the more retro sweets from Costco or Makro and empty them into old jars you can collect. Serve with paper bags and ta-da!
Ikea also do a great range of retro style jars that look great filled with sweats.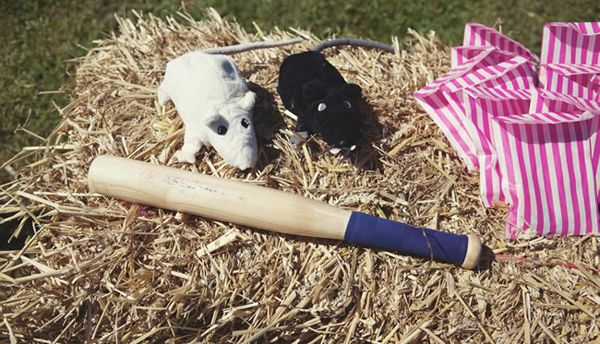 Keeping the kiddies entertained
Keep the little ones entertained during pre-dinner drinks with some traditional fete games! We love a bit of splat the rat, a classic coconut shy and don't even get me started on a hook the duck competition! This is very easy to make yourself… a paddling pool, a few yellow ducks, canes, bang in some hooks, get a couple of fun prizes and you're good to go!
These are just some more of the fun ideas on how to impress on a tight budget. What are your fave ways to wow your crowd?