Winter itself is a bit of a feast for the senses: whether it's by sight, smell or touch, everything about Winter is always very sumptuous. Scents of spice, cinnamon and nutmeg linger in the air and colour is used dramatically in Winter. Gone are the safe options of Spring/Summer with pastel tones, Winter is all about grown up colours. The only issue you can have, is picking the perfect tone for a Winter wedding.
I know many people who are not always 100% sure as to what colour to go with when planning your wedding and here at Sarah Flowers HQ have spent many a conversation picking our fave Winter colours and here we show you our top 4 and how to use them
Romantic Red
Obviously red is a very lively symbol of romance and love but at Christmas, red is used a lot! Despite red being so obviously romantic it is a real statement colour and that can most definitely put some people off – well, it's time for you to not shy away. A simple but effective use of red is dressing up the chair sashes: use a bright red sash with bright white chair covers – like our Red organza Ribbon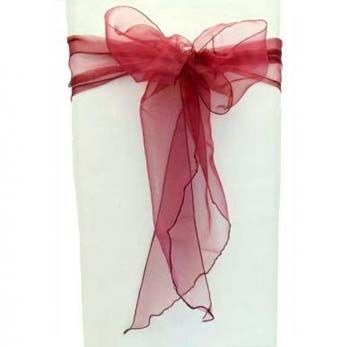 40 x Red Organza Ribbon Pew End Sash Bows
How about flashing a glimpse of red with some sexy red-soled Christian Louboutin's – guaranteed to make your day extra special *insert pic1*
Or go for red in your flower choices – this is something we do especially well! Go all out red orfor subtle hints.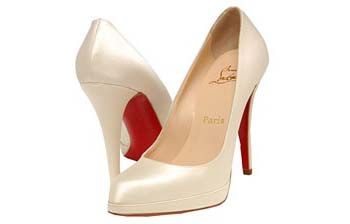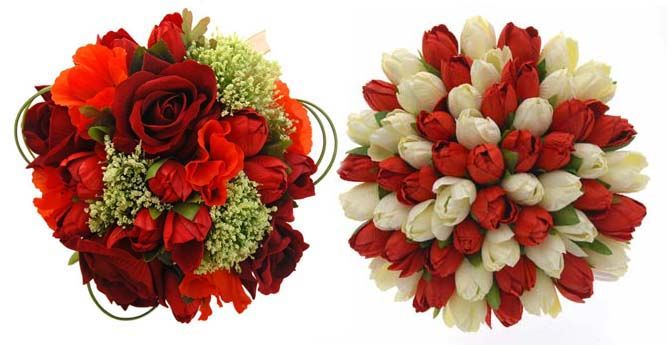 1, Bridesmaids Bouquet in Red and Ivory Flowers with a Hint of Orange
2, Deep Red & Ivory Silk Tulip Brides Wedding Bouquet
Glorious Gold
Gold really makes for a luxurious look at a wedding and looks amazing when the light catches it. It's glamour all the way when you use gold at a Winter wedding. The only thing people tend to worry about is how much you use gold in your wedding: Too much and it goes a little too 'Wag' and too little the scheme could be a little wishy washy.  First and foremost gold looks great when used as table confetti at the reception

1, 10 Bags of Large Gold Wedding Bell Shaped Confetti
2, Gold Just Married Shaped Wedding Confetti
How about choosing gold chiffon dresses for your Bridesmaids, or go for heavy use gold with the jewellery and hair clips.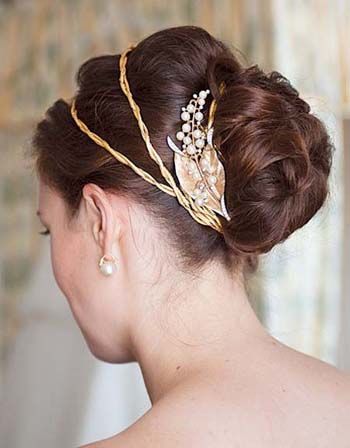 Go for a metallic effect on the make up to finish the looks off.
Wild Green
Not everyone's first choice for a colour scheme at the wedding, but there is something really delectable about using a green tone at a Winter wedding. Natural in its tone, using green foliage in your bouquets and flowers helps create depth at your wedding with its varying textures. You want to give the illusion of a forest, teamed with wood/bark colours the varying tones of green can make for some pretty spectacular photos.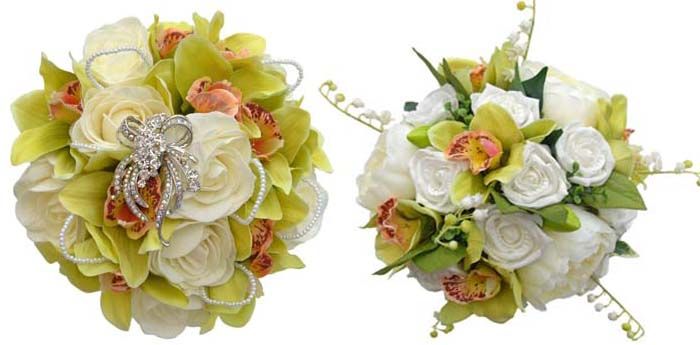 1, Apple Green & Ivory Bridesmaids Brooch Bouquet
2, Green Orchid, White Rose & Cream Peony Bridal Bouquet
Try green and natural stationery/namecards etc for a subtle use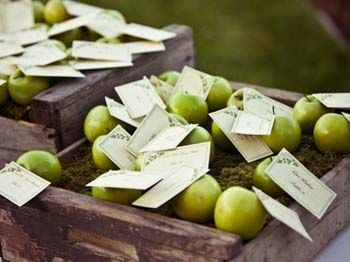 Classic Navy and blue
Despite it being a failsafe option, Navy  and blue is classic for a reason – giving off a real air of sublime, using navy doesn't have to be boring. The beauty with using navy is the fact you get to use it as a basis for a blank canvas – try teaming it with several different colour options: think a chocolate brown.
Blue based cocktails are always a clever way to incorporate a new use for blue – think blueberry martini's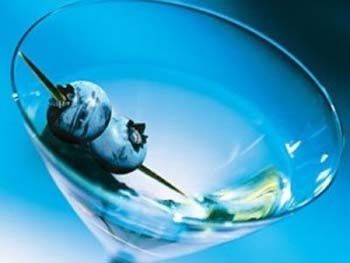 Or even try blue cupcake cases or blue decoration to your wedding cakes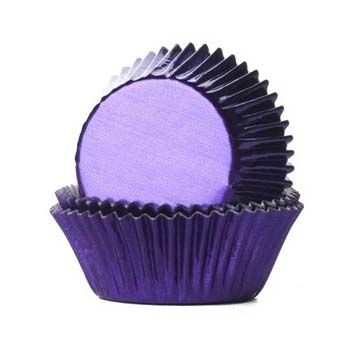 And despite there not being any natural blue flowers, try our bouquets with accents of blue to really fulfil your colour scheme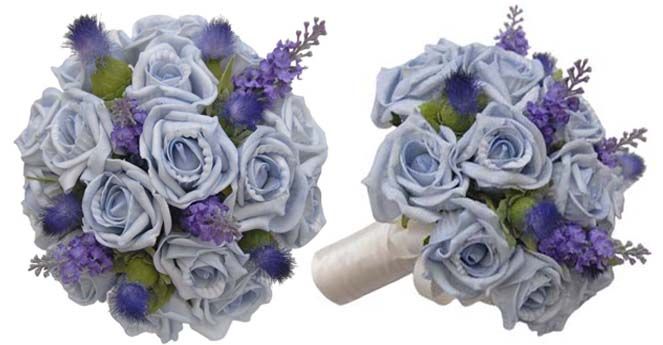 Bridesmaids Blue Rose Posy Bouquet with Thistles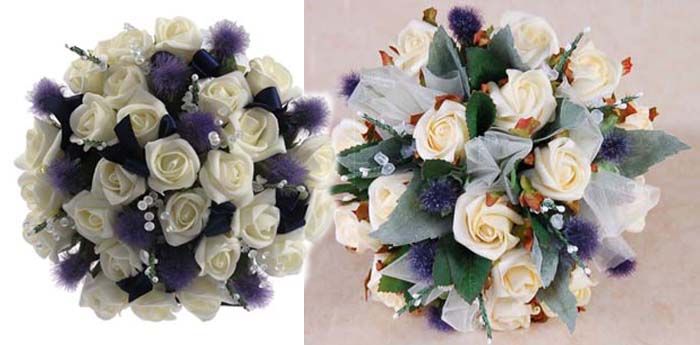 1, Ivory Rose, Thistle, Heather & Navy Blue Bow Wedding Posy
2, Thistle, Heather & Ivory Rose Scottish Style Wedding Bouquet
There you have it, our top 4 Winter wedding colours – what are your faves?