Decisions, decisions – when planning a wedding it seems all you're doing is decision-making and sometimes it can be a little, how do we say, confusing. To organise a wedding it takes the most of organised people to get it just right, and by right we mean to achieve the wedding of your dreams, within budget and not wanting to pull your hair out at the end of it with stress. So how do you organise it all?
Some of you get lost in folders, pads of paper and magazines but sometimes, even after all of this you feel just a little… everywhere. Here at Sarah's Flowers we have perfected the way to get our ideas and visions out with a mood board. Now some of you may or may not have heard of one of these before, but a moodboard is just simply a way for you to communicate what is going on in your mind – all these ideas that are bubbling away, when you walk past a shop and see a flower you like, or when you flick through a magazine and see the perfect centre piece it is just a place where those ideas can go for save keeping.
So how do you do it? First things first is to find your focal point and for most of us when it comes to a wedding, it has to be the colour scheme, but feel free to choose absolutely anything that you want to base your wedding around: maybe even bunting, or even going along a mis-matched theme.
Now with those starting blocks, treat it like a painting by numbers, build it up with different examples of colour flowers that take your fancy, rip out some designs from a wedding magazine for the elusive dress, and even scribble on some motivating words to get the ideas flowing! Think of your moodboard as your wedding on paper, and feel free to play with all your ideas. Try not to glue or attach your ideas permanently but fix with bluetack instead, this way you can move them around and see what looks good with other ideas – don't be afraid to change things up, here is your chance to play with different colours and ideas you would never normally pay attention too! Get your partner to join in, get him/her to see what schemes and collections make him/her smile.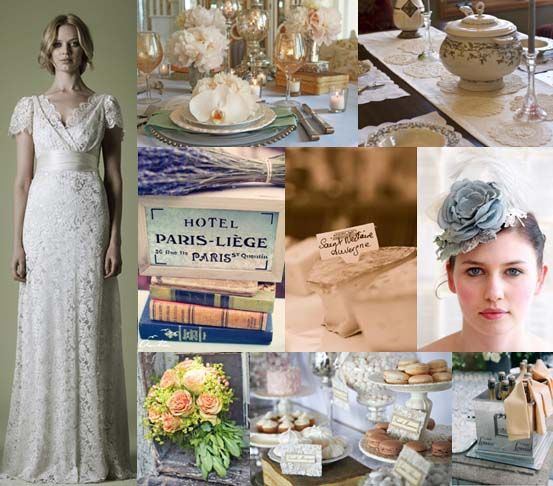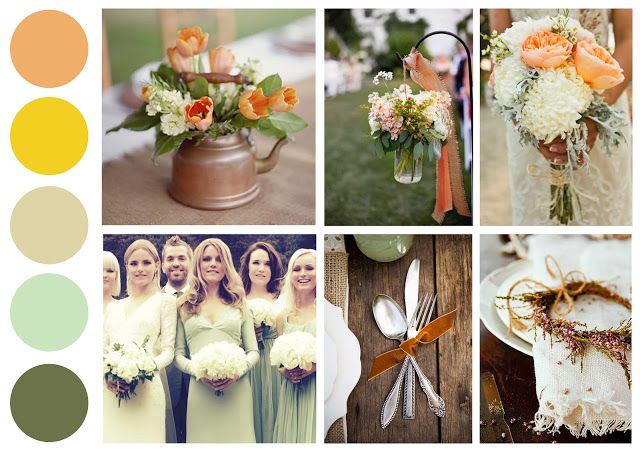 By the end of your moodboard, you can get a much clearer idea of what your big day is going to be like, no surprises – it's almost like seeing your dreams come true. The even better thing with a moodboard is  that it doesn't  have to cost a single thing –get the camera out, snap away, rip out magazine ideas and grab samples of fabrics, either way just let your creative side come out and enjoy.
A great easy to use website for putting together mood boards is Polyvore, it is an American site but more and more British companies are joining all the time and you can certainly find lots of Sarah's Flowers wedding flowers on there to add to your board.
Have any of you done a wedding moodboard?