From personal experience, as a bride, working out what you are going to wear on your head for your big day is super difficult. Historically, wearing a wedding veil was the 'done' thing, the veil itself had a meaning, and was used to cover the brides face as she walked down the aisle to protect her from evil spirits but in more modern times the need for something like this or with this type of symbolisation is not necessary.
 Veils, even though are still used and popular with many brides, they can often be hugely expensive and when the veil itself loses its meaning, would you really want to spend that much money on a potentially 'pointless' piece? Perhaps think of trying a veil but a much shorter one that only comes to your shoulders? Keeping the detailing plain would save you money.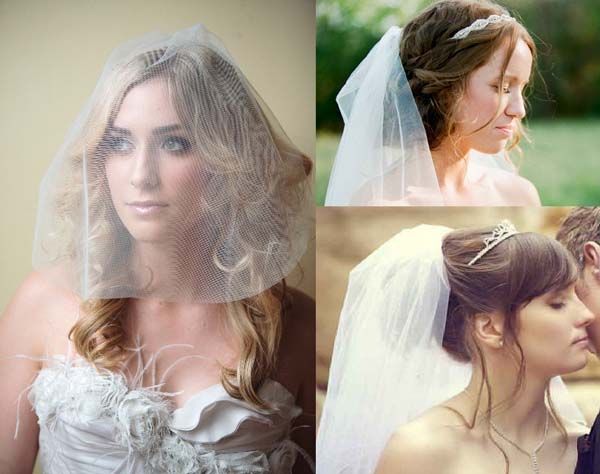 Tiaras were often seen as the number one choice for a brides hair accessory but like the veil, the popularity has fallen. Tiaras are often associated with royalty, fancy dress boxes and even beauty pageants – however with some more understated dresses and tiara can add a much needed bit of 'bling' or sparkle to the dress. And lets face it, your wedding day is the one day where you can get away with wearing pretty much whatever you want!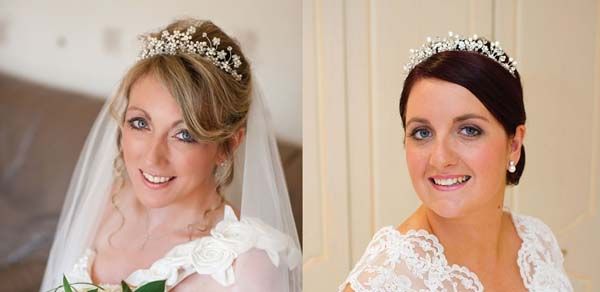 The birdcage veil is a nice way to still keep with a veil tradition but still be alternative and modern. The birdcage veils aren't just for a 1920s themed wedding, you can get away with wearing one with any look and they still stay timeless. Because of their versatility these type of headwear is proving a lot more popular to create a romantic look. These look great with a traditional updo or side bun with lots of volume.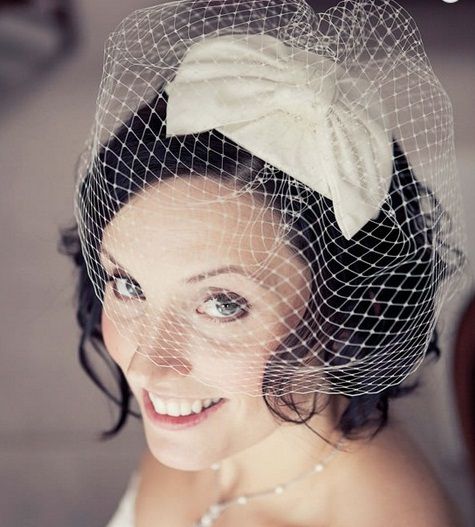 There are so many different variations when it comes to hair accessories and choices, Headbands make for a nice simple choice and can be worn with either the hair up or down – try wrapping your themed ribbon around the band or alternatively try using pearly or crystals.
Hair combs vary is shapes and sizes but look best when teamed with an up-do. Hair combs can be used alongside a veil with a simple plain comb as well as a decorative comb.
Hair pins are a lot more understated that anything else and are worn at the back of the head – interspersed into a bun, chignon or plait.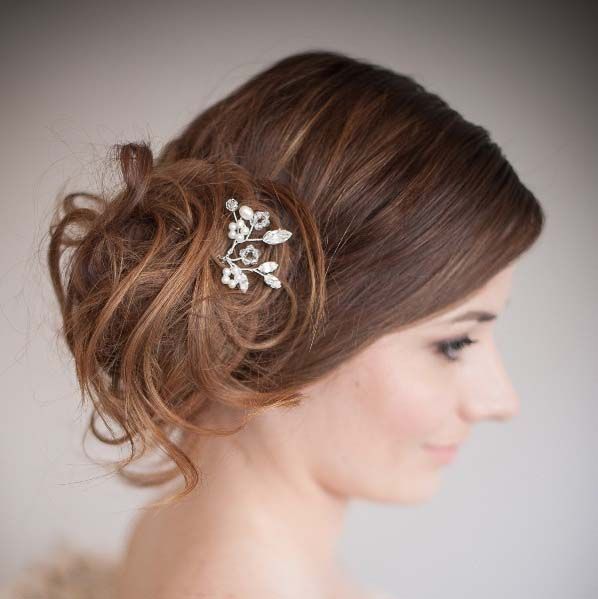 Wedding headwear is so important but remember to try some different styles with your dress, play with styles you wouldn't normally go for – have some fun with it.