After the long, and sometimes stressful process of planning a wedding, when the actual day comes it is time to not only celebrate being husband and wife but time to finally let your hair down from all the stresses and that is why honeymoons are so important.
Going through the planning process seems like an endless run of details that you are waiting, sometimes for up to a year to actually see, but booking your honeymoon is the fun part: booking just for the two of you, not worrying about numbers, details and definitely no colour schemes! And after all the structure of planning a wedding, the urge to relax and take it easy is high, but have you ever thought of doing the opposite during your holiday? Forget the beach holidays; sunning yourself and reading a book, here are our top 5 honeymoon destinations for the more adrenaline fuelled couples:
• Abseiling down Table Mountain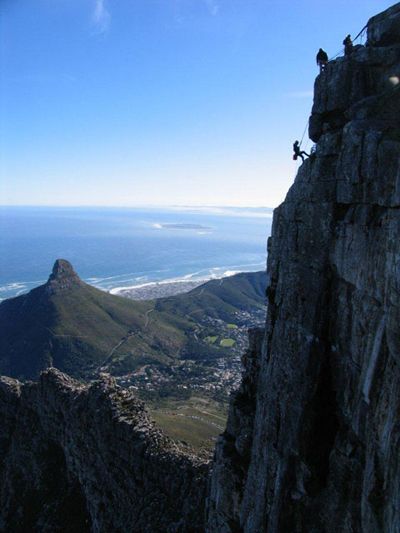 If you've both got a head for heights and feel like checking out some of the most amazing views, then how about an abseil down the iconic Table Mountain peak – with an 112m drop from 1,000 metres above sea level it is one for the more hardened adventurer!
And after completing that mammoth task, South Africa is full of amazing places to do more relaxing things. With its perfect climate, amazing vineyards and perfect coastlines it is ideal for honeymoon destination!
• Bungee jumping in New Zealand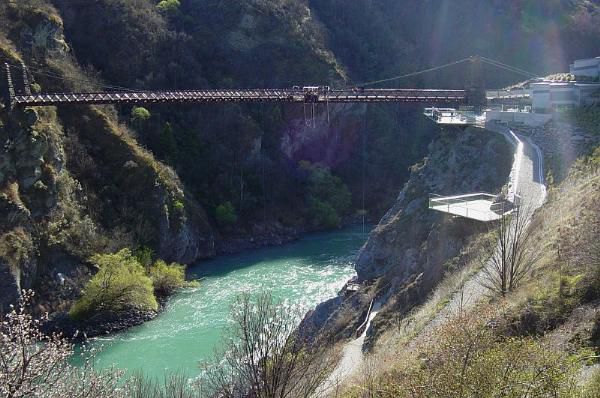 This is the Marmite of the holiday activities – some love it, others? Hate it! But bungee jumping in New Zealand is where it all started and where bungee jumping was born – it'd be rude not too! As well as achieving this amazing feat, you can be videoed and keep the film for years to come – one to show the grandchildren possibly?
• White Water Rafting in The British Isles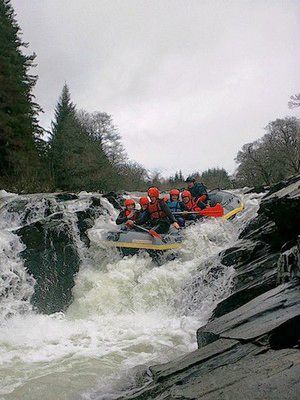 For those not wanting to travel far afield for their thrills, try white water rafting and enjoy our natural scenery in the UK. Granted, it may be a little cold, but not knowing what is going to happen with both the weather and the water is half the fun!
Try the white water rafting at twilight on the River Tummel in Perthshire, Scotland for a little something extra.
• Skydiving in Las Vegas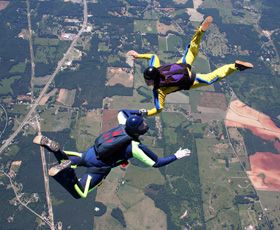 Why not do the whole thing in Vegas?? Get married in Vegas, spend the evening celebrating and then to top it all jump out of a plane! Perfect! Get some amazing views of the Hoover Dam and the Colorado River, and even get to do the dive completely together strapped to the instructor – a great token for the memory bank, oh and make sure you get the video!
• Dog sledding in Canada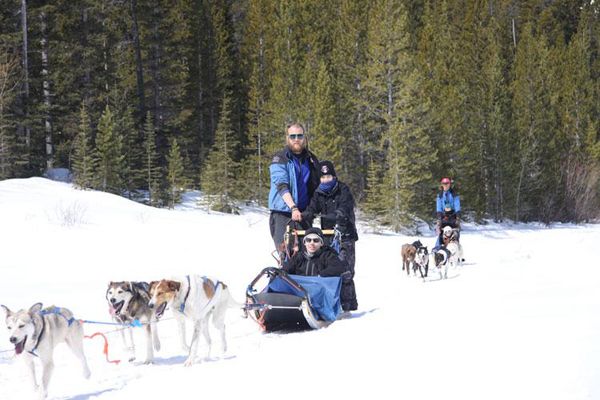 Now it may not be the beach you were imagining, but picture this: dashing through the snow on a one horse, oh no wait, being pulled behind a pack of husky dogs! The views and clear air are spectacular – with thrills and speed, feel the romance as you take in the scenery together on your sledge and then marvel at the cute husky dogs!
Phew! There are so many options out there to suit what each of your interests are! Certainly brings your wedding to a close nicely!