Don't get me wrong, buying wedding insurance will not be the most thrilling wedding purchase, but what it lacks in excitement it sure as hell makes up for it, should anything go wrong and we think no couple should be without it.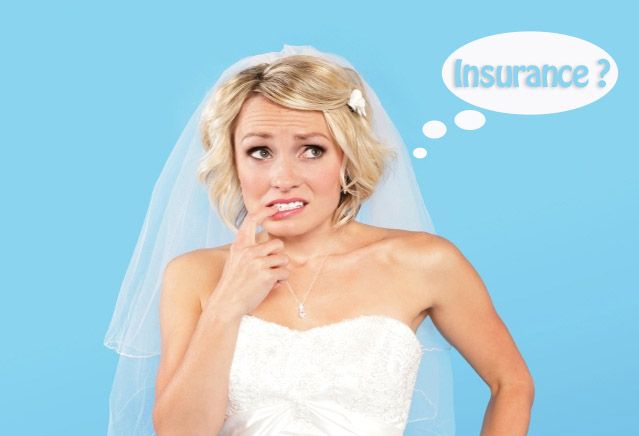 Never thought of getting wedding insurance? Well think of it this way, never again will you invests so much time and money, into just one day of your life, so making sure you are covered for any unforeseen circumstances is an absolute must! So what could go wrong?
We all hope our big day will run like clockwork but even the most carefully planned weddings can be disrupted due to the amount of different areas there are to a wedding from the venue to the photographer, the wedding dress to choosing your cake. Having an insurance policy can protect against a supplier going into liquidation, redundancy or cancellation due to illness or bereavement.
Choose the right level of cover based on the total cost of your wedding. It will undoubtedly be the best money you spend – for not only the cover but most of all, for your peace of mind. E&L offer great wedding insurance – for both UK and overseas weddings and with packages starting from as little as £20 and cover you for up to two years prior to the event there really is no excuse! There are many other companies out there who  can also offer insurance but remember to do your research, and be prepared to read the small print, but it really does come in handy!