We've been working hard over the years to perfect our bouquets and make the artificial flowers look as close to real (of which we think we've perfected) at HQ we are like a mad scientist's lab, always looking for ways to make our artificial flowers better than anyone elses, introducing the Soft Touch range.
Oh yes, our new soft touch range is made specifically to look and feel just like a real fresh rose. Delicate and velvety petals, these new roses are so soft, that in fact we would go as far to say they are 'rub on the face' good. Now obviously we don't ask that you go round rubbing these bouquets on your face all day long, but these new bouquets really do add an extra dimension to your bouquet – there is nothing nicer than gently rubbing your fingers along a real rose, it always feels so soft, delicate, almost velvety, and well, we have managed to perfect this with our artificial roses. The best thing is you get to keep this soft velvety feeling for life!
We have a selection of Bridesmaids bouquets: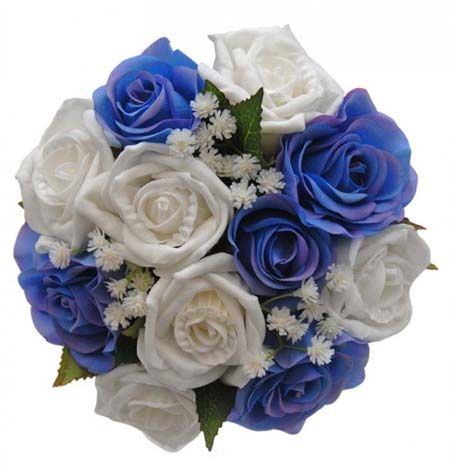 Blue and White Bridemaids Bouquet in Blue Soft Touch Roses £36.70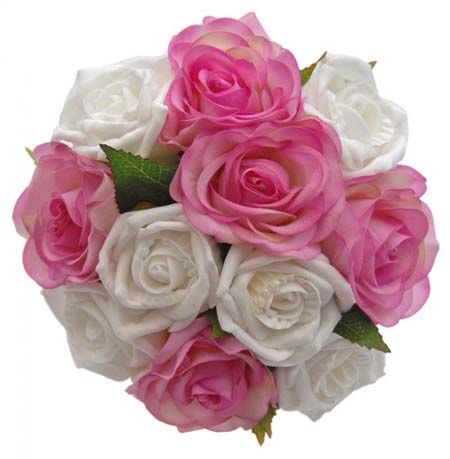 Bridesmaids Artificial Posy Bouquet in Pink Soft Touch Roses £35.50
Both of these bouquets are priced no more than £37 so are not only soft on the eye but also on the purse strings.
Or for something a little more glamorous these beaded Bridesmaid's bouquets are stunning to look at, have you seen the collar of pearls on the handle?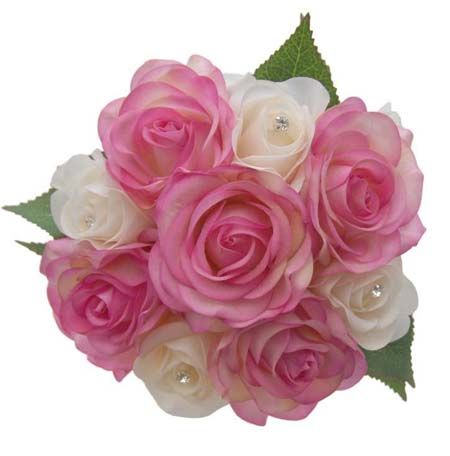 Ivory and Pink Bridesmaids Bouquet with Diamantie Stones £46.00
And remember you can get matching items by simply contacting us here at HQ and we can arrange a bespoke order for you to match your requests exactly. Aren't we good to you.  
We also offer all our soft touch roses for sale as single samples so you can try before yo buy and sample the softness for yourself for just a small sample price.
If that wasn't enough, we have spread the love (or softness) onto our Bridal bouquets and guest button holes – why not contact us to discuss what softness we can bring to your wedding, either via email sales@sarahsflowers.co.uk or via our online contact form seen under the 'Contact Us' tab on the site. Go on, we love to hear from you!