We all know how hard it is and expensive it is to get the right flowers for your wedding all because of the seasons. Just like with what clothing you see on the catwalks and in the shops they are all season specific and with flowers there is no change, but what flowers ARE on offer in your wedding season?
Summer
Sweet peas are truly gorgeous is the summer season. Not only are the decadent, fragile almost to look at but their scent is amazing and is just so summery and light! They come in so many different colours: pastels, brights and neutrals, making great table decorations as well looking pretty in bouquets.
Peonies are a real favourite for most brides – they are truly versatile but can make for a really impressive centrepiece.
Freesia's are very cute with their funnel shaped flowers – with their clean white colour they can look really impressive when paired with a bright tulip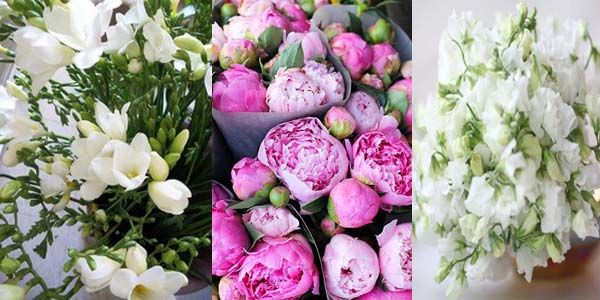 Autumn
Dahlia's are truly impressive and can make for an amazing bouquet- stunning in fact! Perfect to add a certain bright touch for a more neutral autumn wedding
Gerbera's are a really pretty flower to have being part of the daisy family; these definitely suit a more relaxed wedding theme.
Poppies make for a really different type of bloom for a wedding – a more of a statement for brides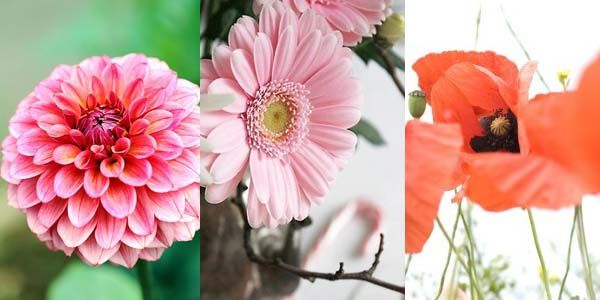 Winter
Hyacinth's can add a real touch of regal glamour to your winter wedding – with jewelled colour and a beautiful scent.
Pussy Willow is a real winter treat – with texture and beauty, the pussy willow can really create the perfect winter wonderland.
Berried Ivy is just Christmas and winter all over. The colouring is right and so is the look. Pretty,
Spring
Lily of the valley symbolises return of happiness and with its tiny pretty white flowers is a firm favourite for most brides.
Ranunculus always takes our breath away – with multiple layers of petals this flower is actually part of the buttercup family and is simply stunning to look at.
Gypsophila a nice, light airy flower that looks both gentle and fragile, yet packs a punch with its multiple small white flowers
Remember, here at HQ we take special custom made orders – talk to us about your dream flower and we will see what we can do!