Before you think we've gone a little bit flat pack furniture on you, we're clearly only talking about DIY at your wedding! If time is on your side, why not get creative and get involved in some homemade ideas for you wedding. There are so many small or larger projects you can undertake at home, which will not only save you money but also be hugely fun! Rope in the Bridesmaids, family, anyone and get together and have a crafting weekend, just keep the wine minimum!
Here are our top tips for some DIY tricks:
• Recycling!
I'm sure more of you do this as we speak, but recycling various household items can create brilliant looks at your wedding. Old jam jars can look great with small bunches of flowers in them, or with lace stuck around and a candle put inside can look really cute on our tables. Old wine bottles can be saved up and used as centre pieces and Old jars can be used to present retro sweets on your sweet table. Get saving!
• Confetti!
Bored of the old rose petals? Well how about punching out your own confetti from sheet of favourite love songs, books or even newspaper for a vintage theme. You can buy heart shaped hole punches for a cheap price – and overall they give a really nice, natural effect.
• Scrabble!
Collecting old scrabble pieces make for a great way to make name places for your tables. Just remember to write a list of exactly what letters you need and use Etsy or Ebay as sourcing for missing or additional letters.
• Felt fun!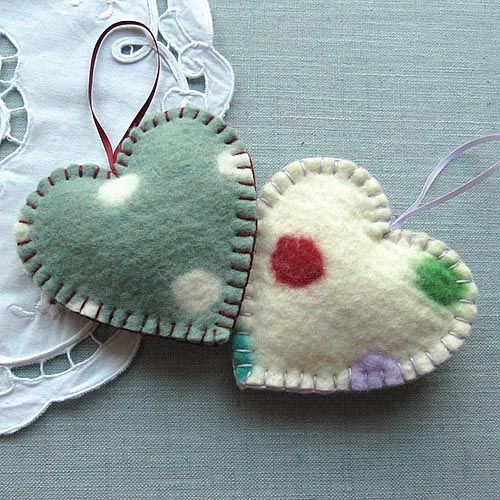 Collecting or buying odd mis-matched pieces of felt can be used to make great wedding favours. Simply sew together and fill with lavender to make cute scented favours for your guests. Felt makes for great bunting too!
• Get Baking!
Getting into the kitchen and baking away is a great way to contribute to your wedding. Biscuits as wedding favours, cupcakes for the guests, or homemade boiled sweets for the sweet table – come with your own flavours especially for the bride and groom to make it really stand out!
There are so many ways to add a certain diy/ homemade touch to your wedding and sometimes the small intricate details can really make a wedding seem more personal.
If you fancy getting involved in some DIY – remember to plan in advance! It can take up to eight months to get everything fully finished when doing it yourself, and remember: practise makes perfect! Especially if baking! Enjoy!