One of the nicest things with the changeover in seasons is watching nature change around you – the leaves go from green to brown, trees discard their leaves until they are bare and the grass gets a layer of icy white frost, and for many of us moving into A/W our clothing changes, the jumpers are on and the central heating is set to high. But one of the harder things about the changeover in seasons is planning your wedding.
We know the time it takes to come up with you dream wedding and with most dresses, themes and accessories based around the more sunnier/drier seasons its inevitable that you may draw up a blank when planning your Autumn/Winter wedding. We're here to help, we've been in group discussions at HQ talking about all things wintry and wedding and here are some autumnal ideas:
Adding a little wintry welcome to your invites or programmes. Adding cedar twigs, or even discoloured dried leaves to either your invites or programmes all fastened by some natural raffia, help give your guests a real comforting feeling.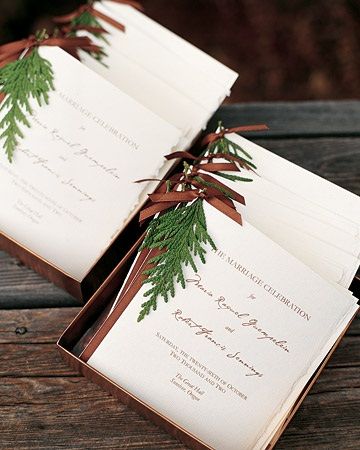 Pumpkins are so much fun for weddings and we're not talking about ghoulish designed ones! Simply carving initials into dried, smaller pumpkins make amazing name places or even decorations with the Bride and Grooms initials.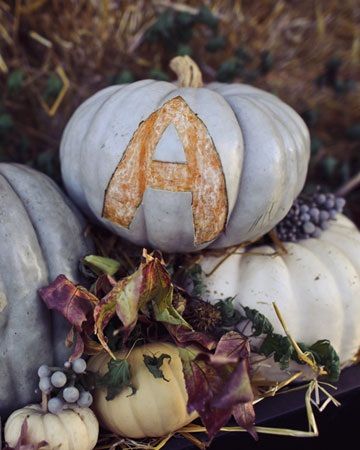 Brilliant for those of us who are on a budget, why not go all out with nature and use pine cones to hang up around your reception and even church area. If you are unsure of colours, remember a quick spritz with a spray can will work wonders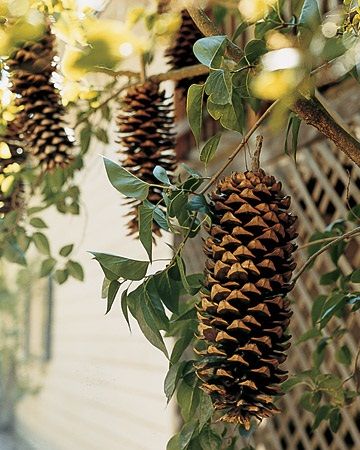 What better wedding favour than something your guests can use there and then. Supplying shawls with a hand written tag telling your guests to "Cuddle up" or "keep warm" is perfect for when it starts to get a little chilly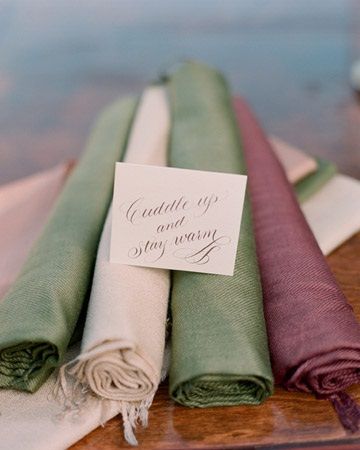 Instead of the more traditional champagne/wine on arrival, how about trying a warming mug of hot choccie – boozy for the adults and with oodles of cream for the kids!
And instead of rose petals sprinkling the way of the Bride and Groom, try drying, autumnal coloured leaves instead. Simple, cheap and it gives an air of being outside when in!
How are you planning on making your wedding Autumn/Winter resistant?